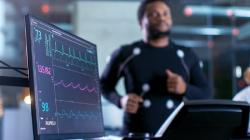 HDCL OFFERS TWO LEVELS OF EXPEDITED SERVICE! Click here to learn more.
We know how important your equipment and tools are to you. They are your livelihood. At HDCL we also realize that scheduling annual calibration is only part of your job. Rest assured, it may be part of your job but it is all of our job! We strive to calibrate your equipment and return it to you as quickly as possible. Our standard lead time is 5 to 7 business days.
If you need your equipment returned even more quickly than our standard lead time, just let us know. We offer two expedited services.
48 Hour Calibration: 35% Expedited Service Fee
Next on Bench Calibration:  50% Expedited Service Fee